Independent TV-channel Dozhd (rus Rain) broadcasts unbiased news, demonstrating the real state of affairs in Russia and releases incriminating coverage about corruption. In 2014 the channel was taken off the air by satellite and cable providers because of its attempt to investigate a disputable history-related issue. Dozhd had to switch to the commercial platform. Now, the only financial resource is online subscriptions of those who want to know the truth.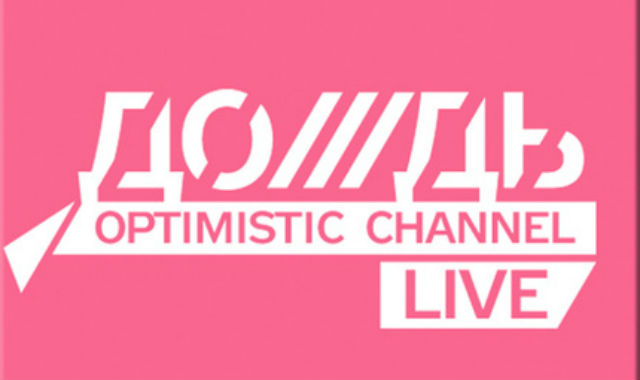 In 2015 Vladimir Putin announced that he would try to calm down the pressure from the supervision authorities and make the channel free again.
Since then, the promise to improve the situation with the Rain Channel was given twice. However, the miracle did not happen.
Therefore, Dozhd decided to take the wheel and keep Putin's promise; Channel's team launched the PR action called "Putin turns on the Rain".
The Idea was to give to politiciens the free access to the Rain Channel. They could access to the free Rain's translations by puting the Vladimir Putin's picture in front of the web camera. Why? Because everyone in Duma has Putin's picture in their offices.
Putin's picture opens free access to Dozhd's content for 24 hours. You can try it here : www.tvrain.ru/putin 
Natalya Sindeeva, Dozhd's CEO, says: "The PR initiative has attracted a great amount of attention from the gouvernemental side. That's why we decided to give the same access to everyone".
Yesterday during the press conference, one of the journalists was the first one to officially "turn on" the Rain Channel by showing Putin's face into the web camera of his smartphone.